For our first Blog article we have asked Julian Higgs to tell us about his unique journey through The Vinyl Factory:
Walking into The Vinyl Factory for the first time is quite an exciting, sensory and romantic experience for a music fan. As an engineer, musician and photographer the range of sights and sounds that are presented, wash over you, evoking an immediate emotional response.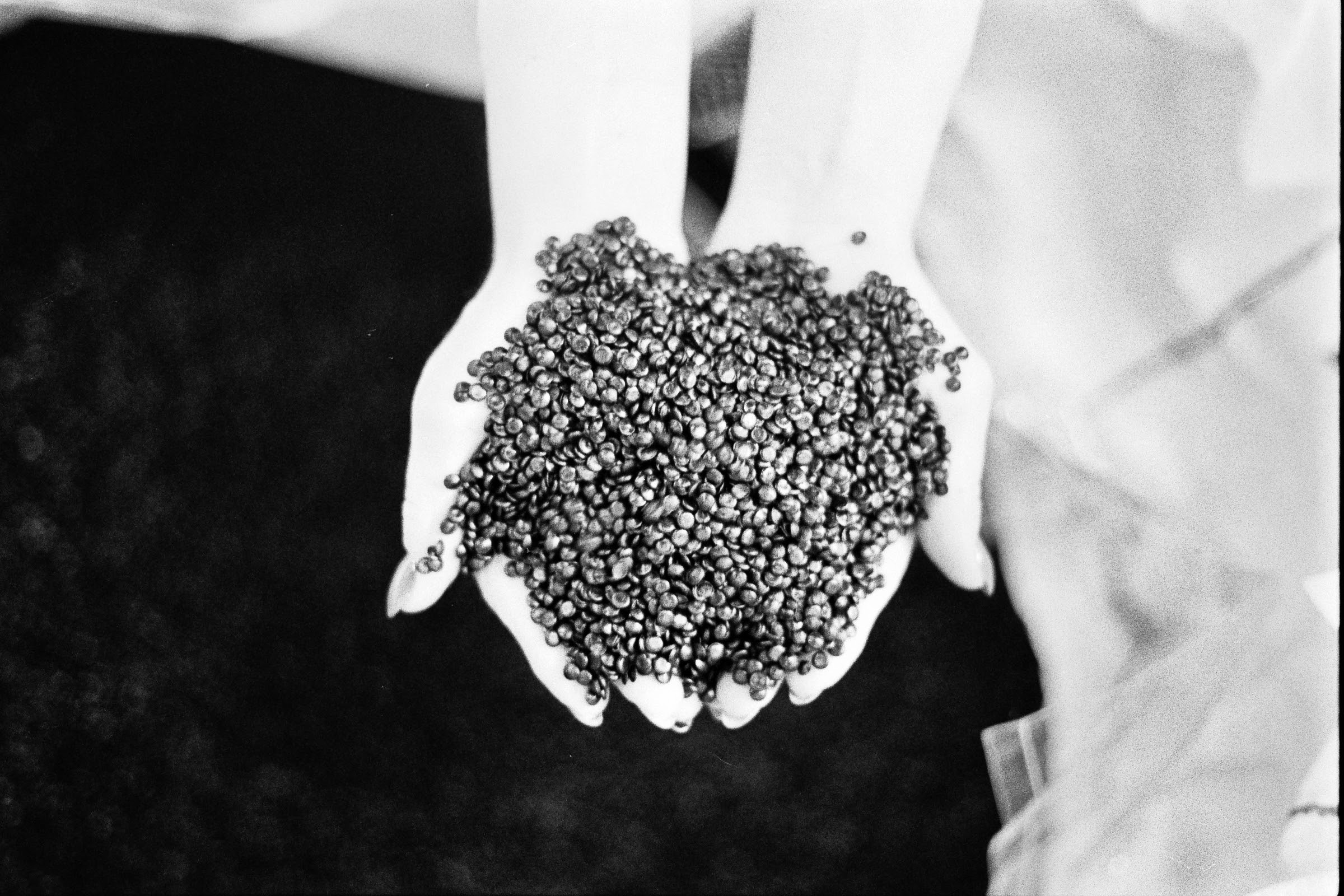 Late in 2016 I found myself invited to The Vinyl Factory in a professional role, not to photograph but to assist and advise on an engineering issue, however once inside it quickly became apparent that I had to document and photograph the process.
The brief was open, sometimes the best way but often the most challenging. Will this be a straight documentary, an art project or something else? Perhaps a combination of all of the above.
What started as a simple photo essay project has grown into a fully-fledged art photography book project
The factory interior, process, building and people all held a great deal of interest for me, this is the place where many classic albums and singles had been pressed, and the same iconic production machinery still reproduces records old and new to this day.
What started as a simple photo essay project has grown into a fully-fledged art photography book project, soon to be published, with prints available and hopefully other items too.
The analogue process of pressing a vinyl record demanded that the medium used to record and present these images also had to be true to the heart and soul of vinyl records, so vintage film cameras and true black and white film was used for the entire process, delivering authentic images that could have been taken 40 years ago. I wanted the viewer to be able to get the atmosphere of the place, hear the factory at work, smell the vinyl being pressed and feel the soul of the music.
Below you will find a selection of images from the first visits, they give a taster what we are hoping to achieve with this project.
If you would like to be kept up to date with this project you can register your interest by visiting my blog page and filling in a form, I will let you know when the book is due for publishing and where to get it.
https://julianhiggs.wordpress.com/books/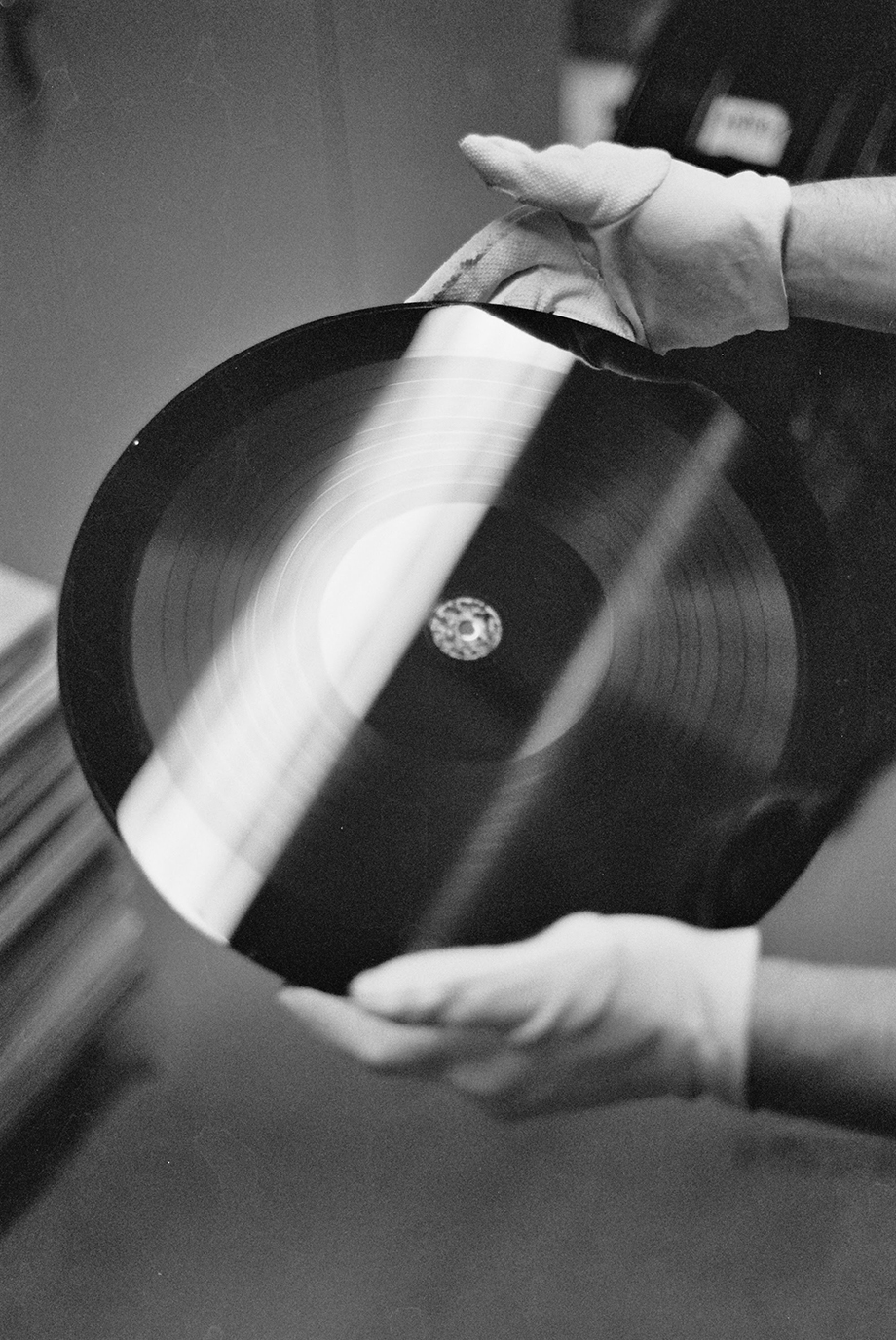 The lacquer masters disc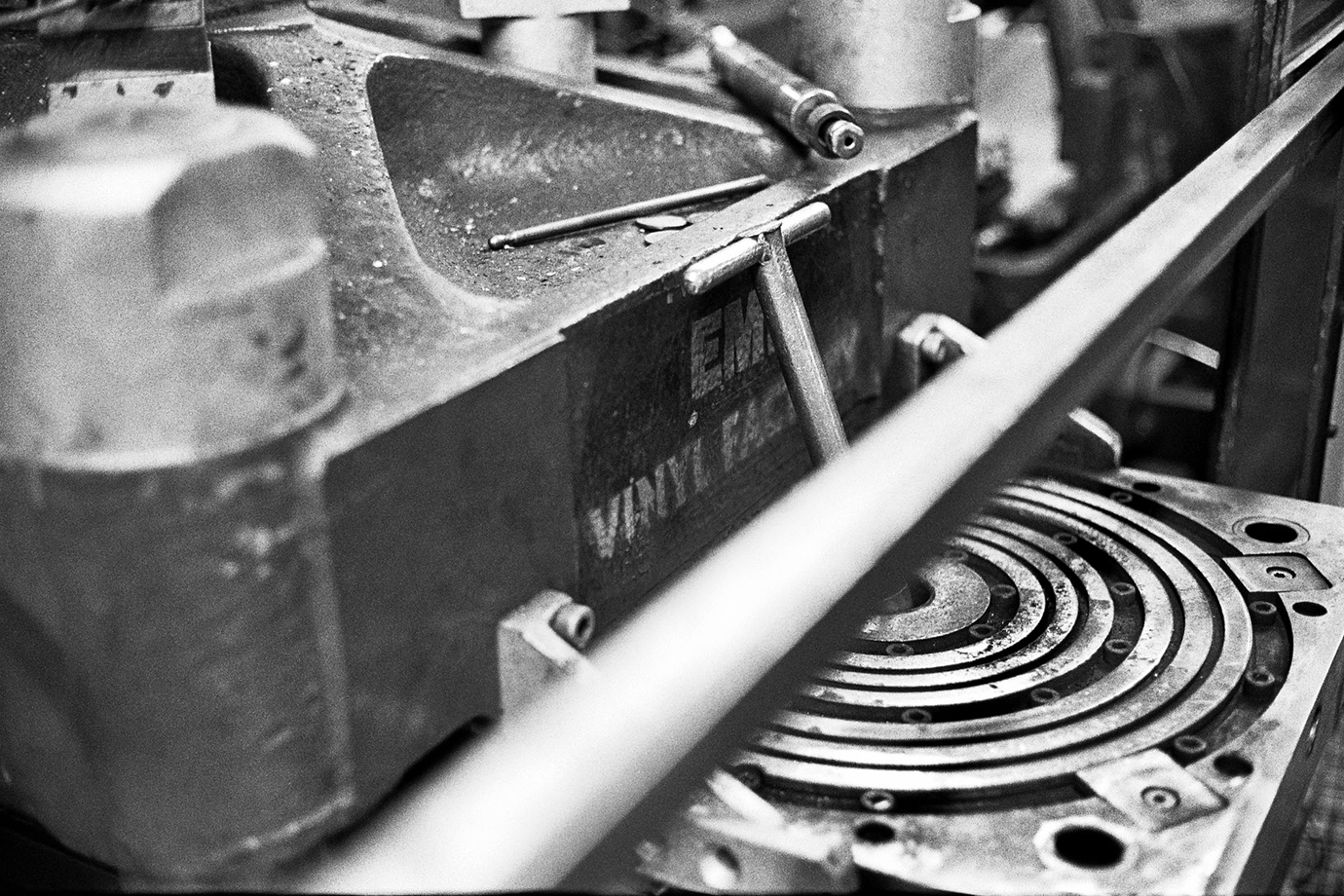 Steam Heated Press Plates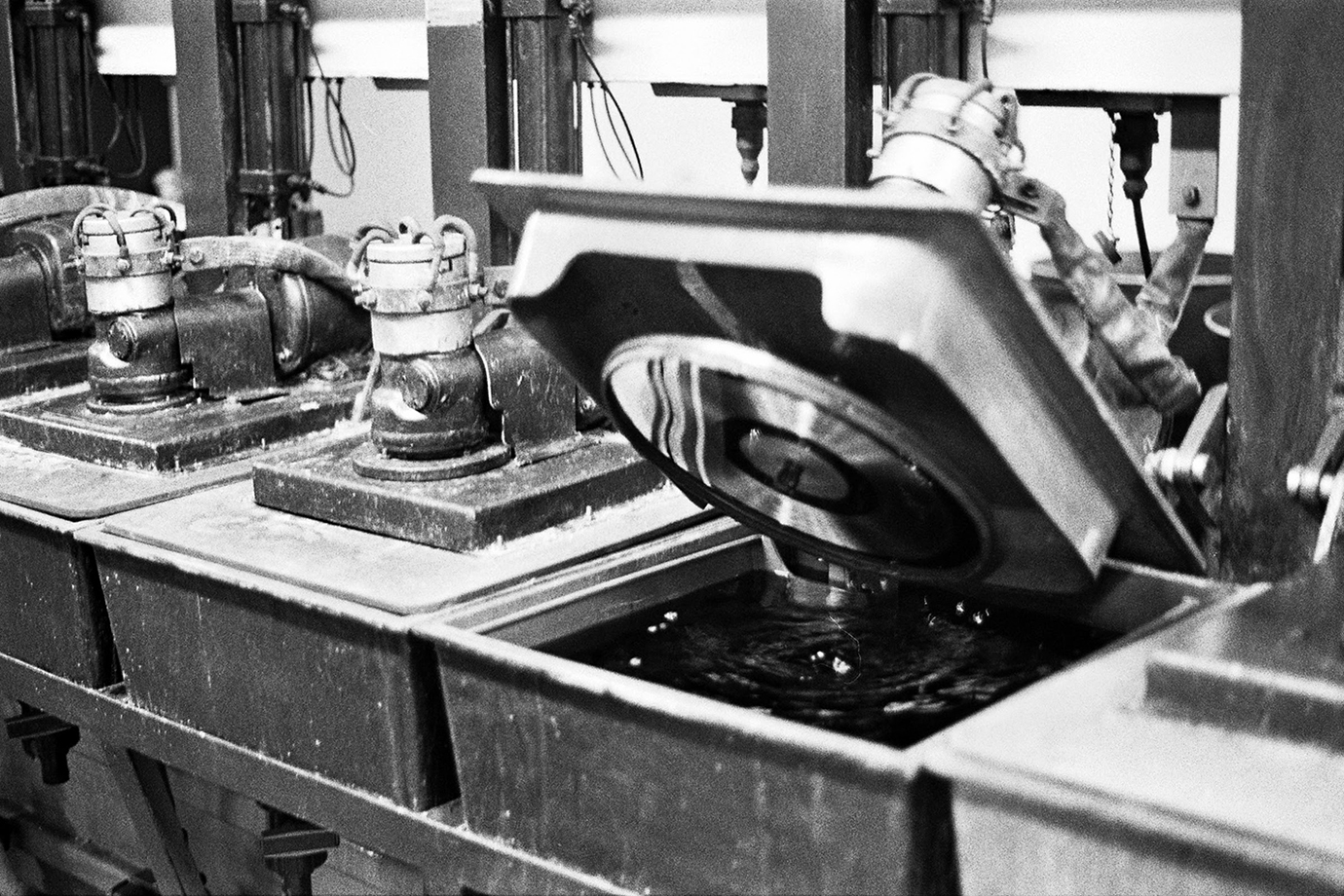 Nickel plating baths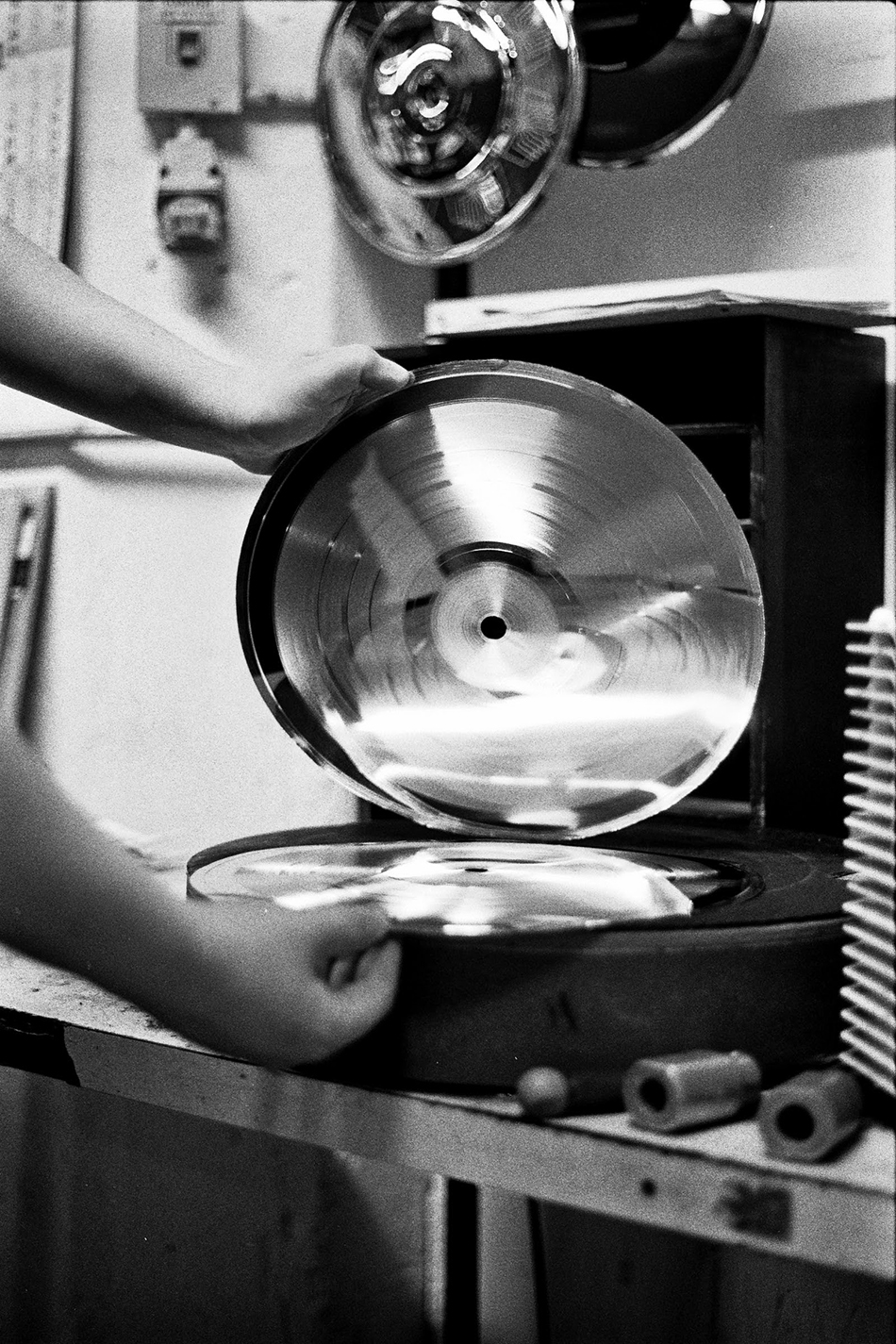 Separation of stamper and positive plates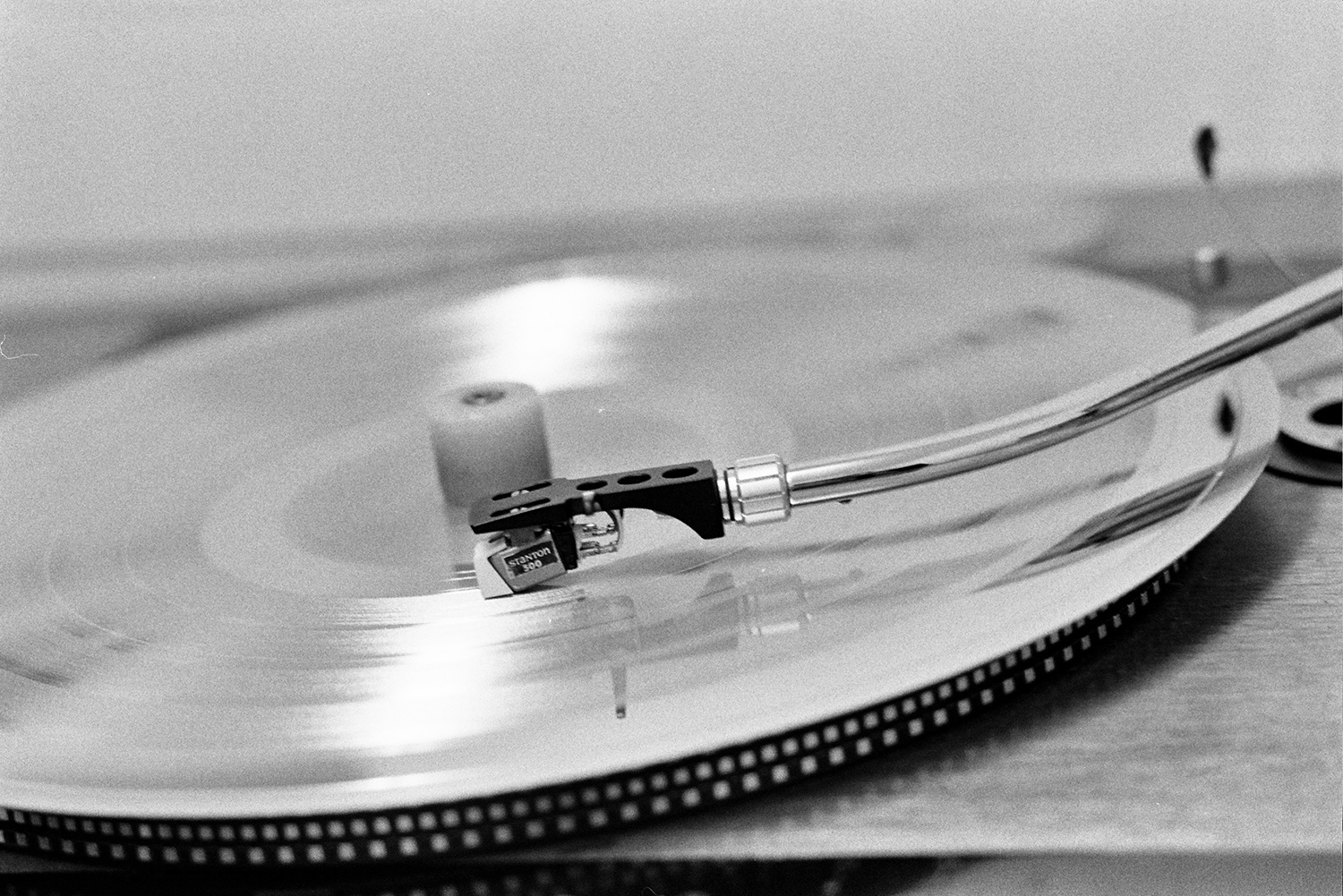 Listening to the nickel positive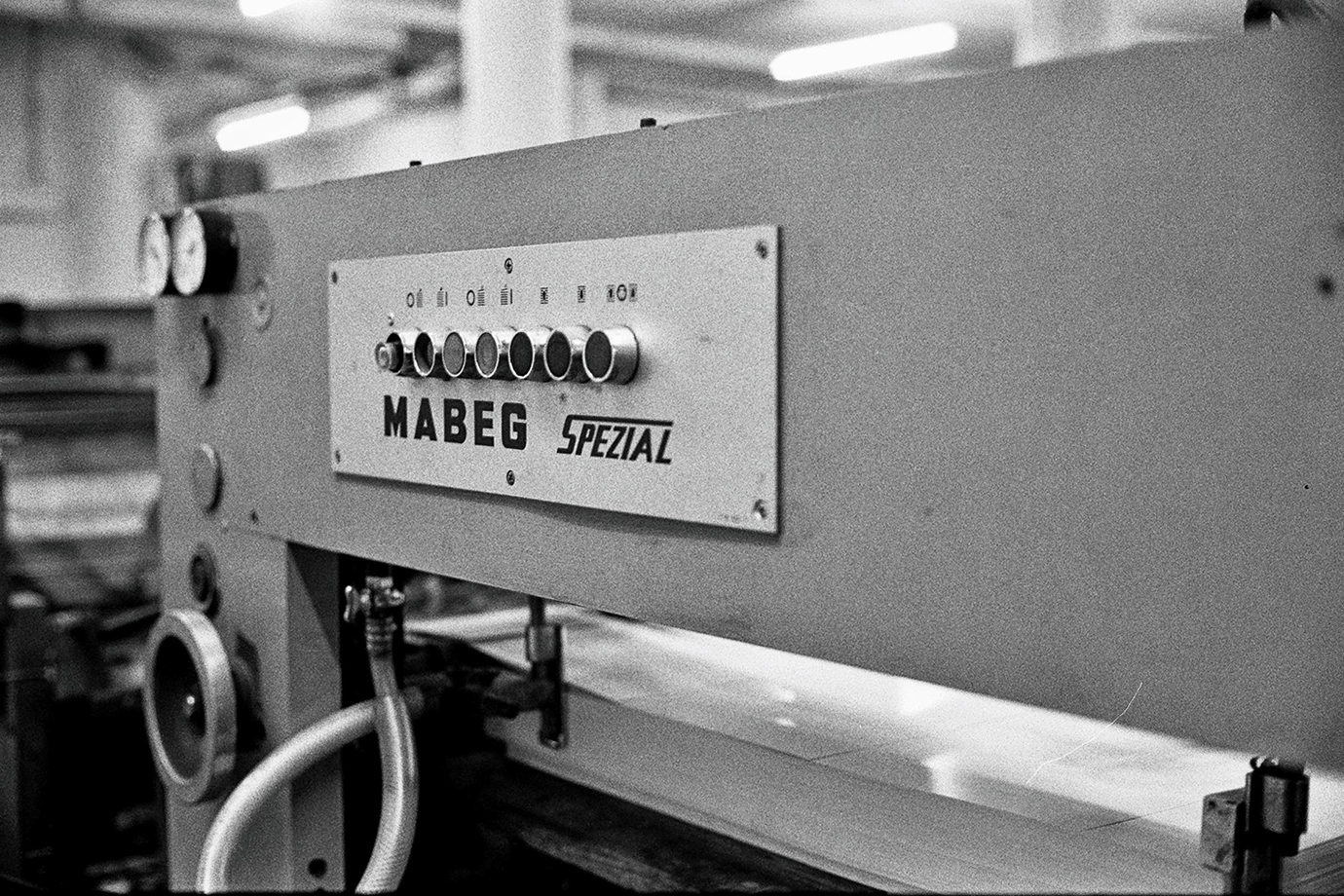 Square Spine Gatefold Album Sleeve machine, one of only two in the world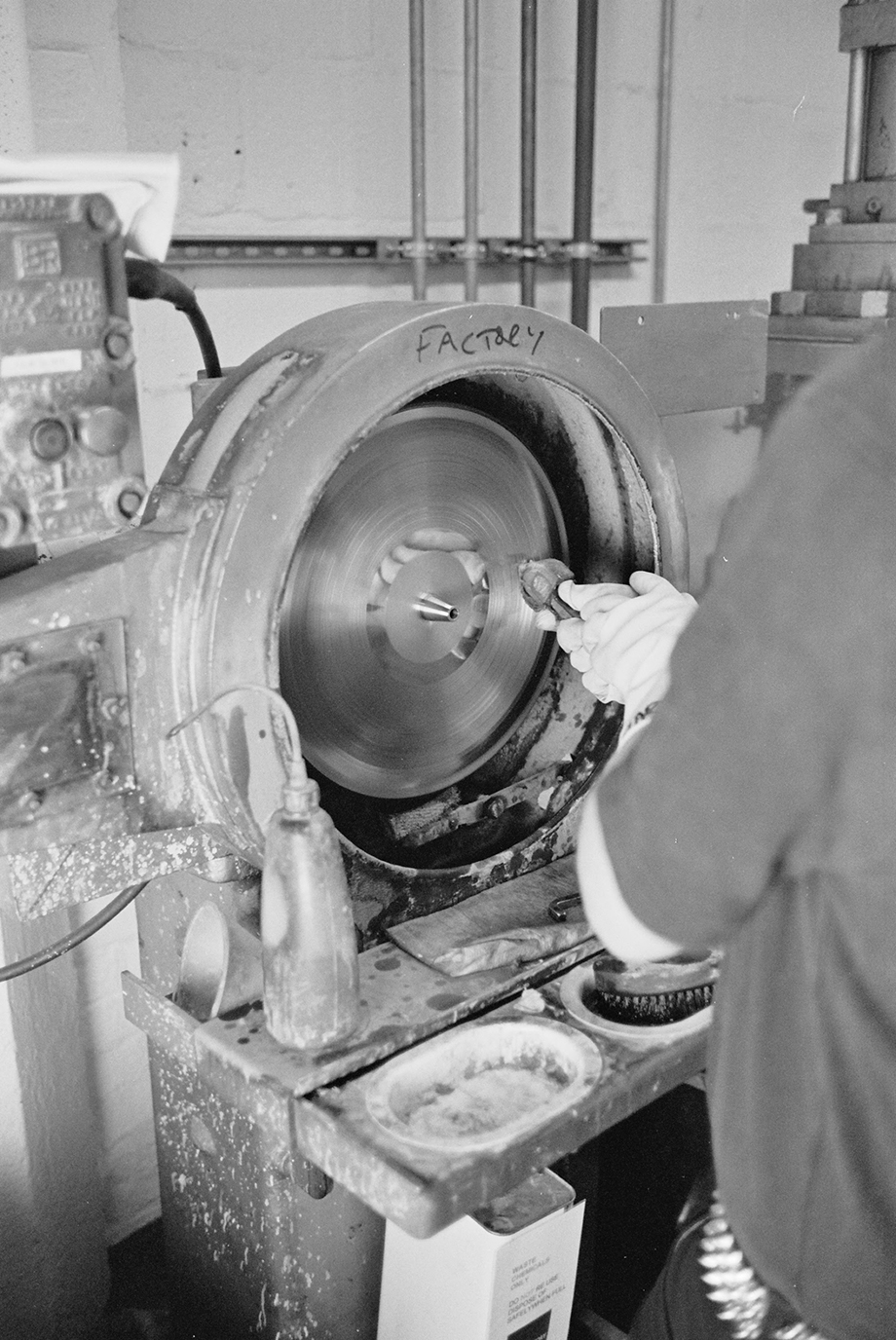 De-horning of the stamper plate before pressing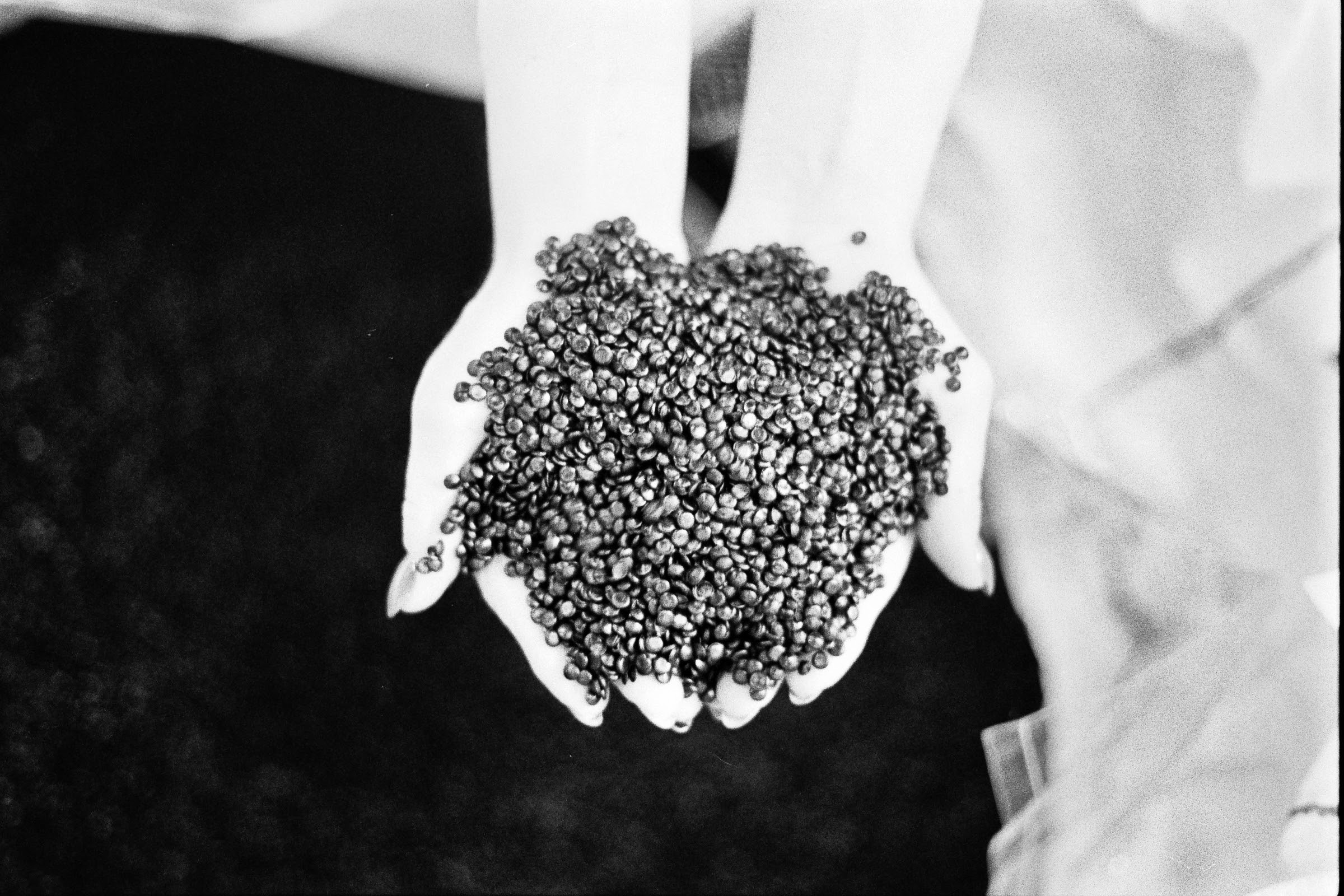 Vinyl Beads - the raw material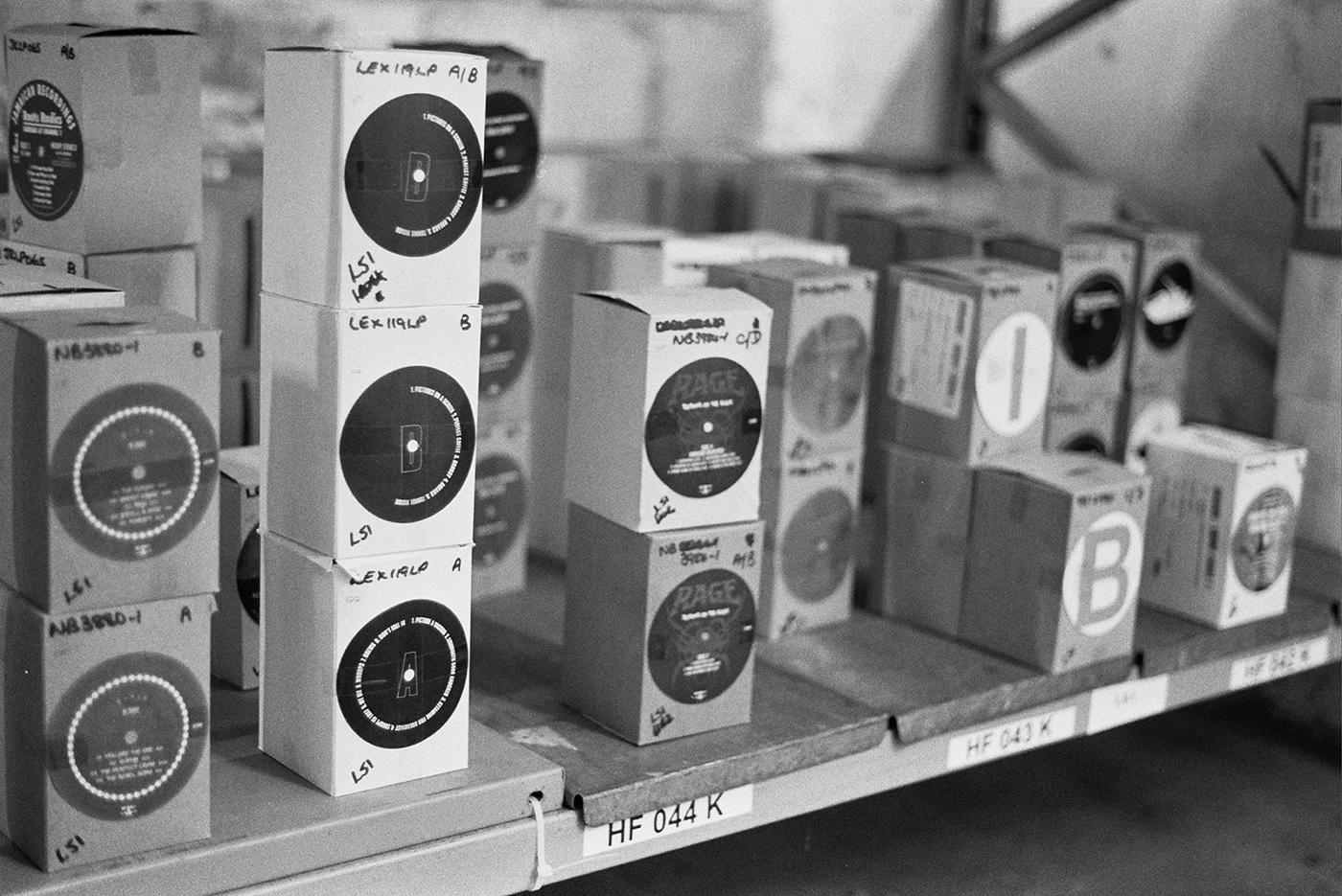 Labels ready to be pressed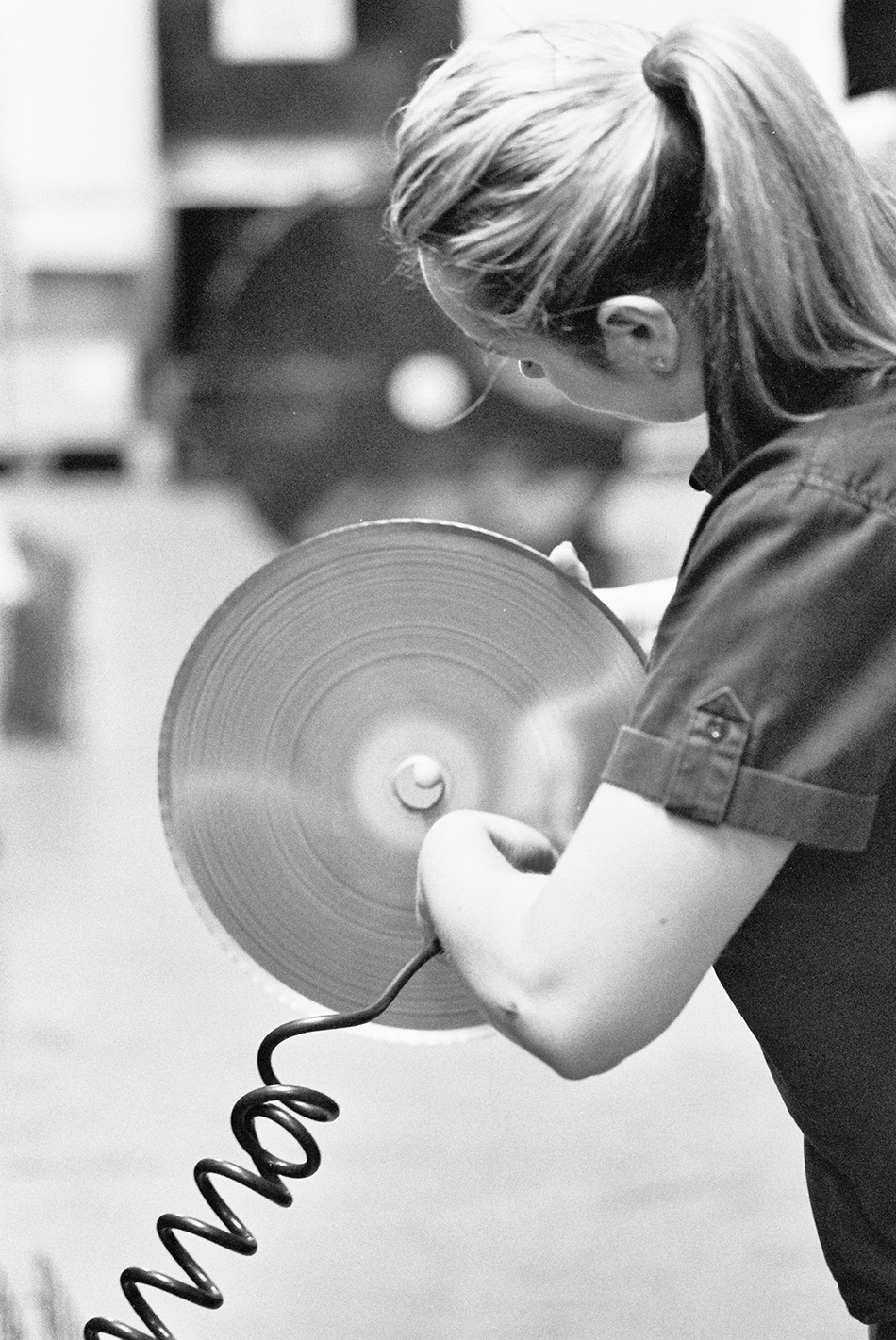 Cleaning the stamper plates prior to pressing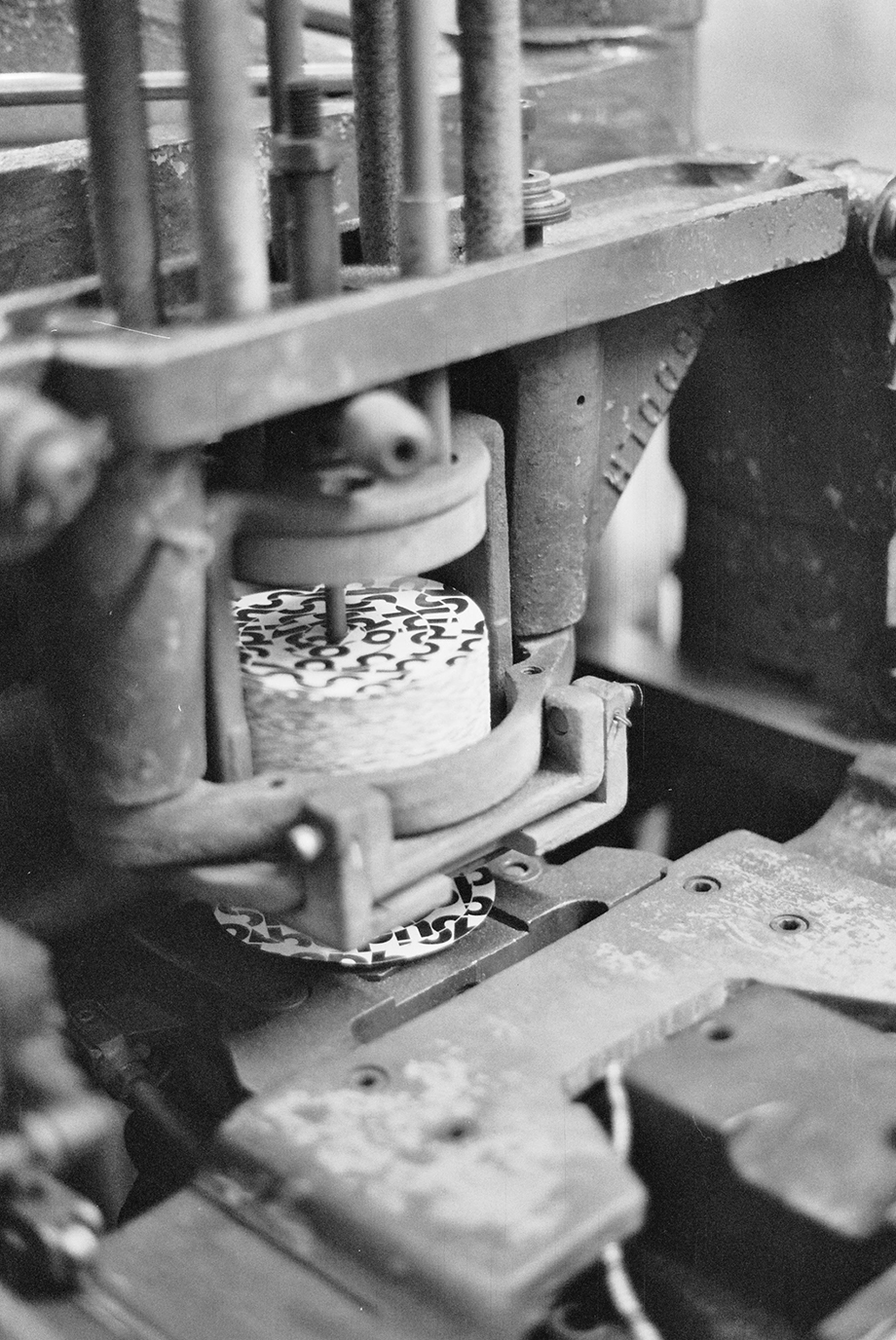 Labels loaded ready to press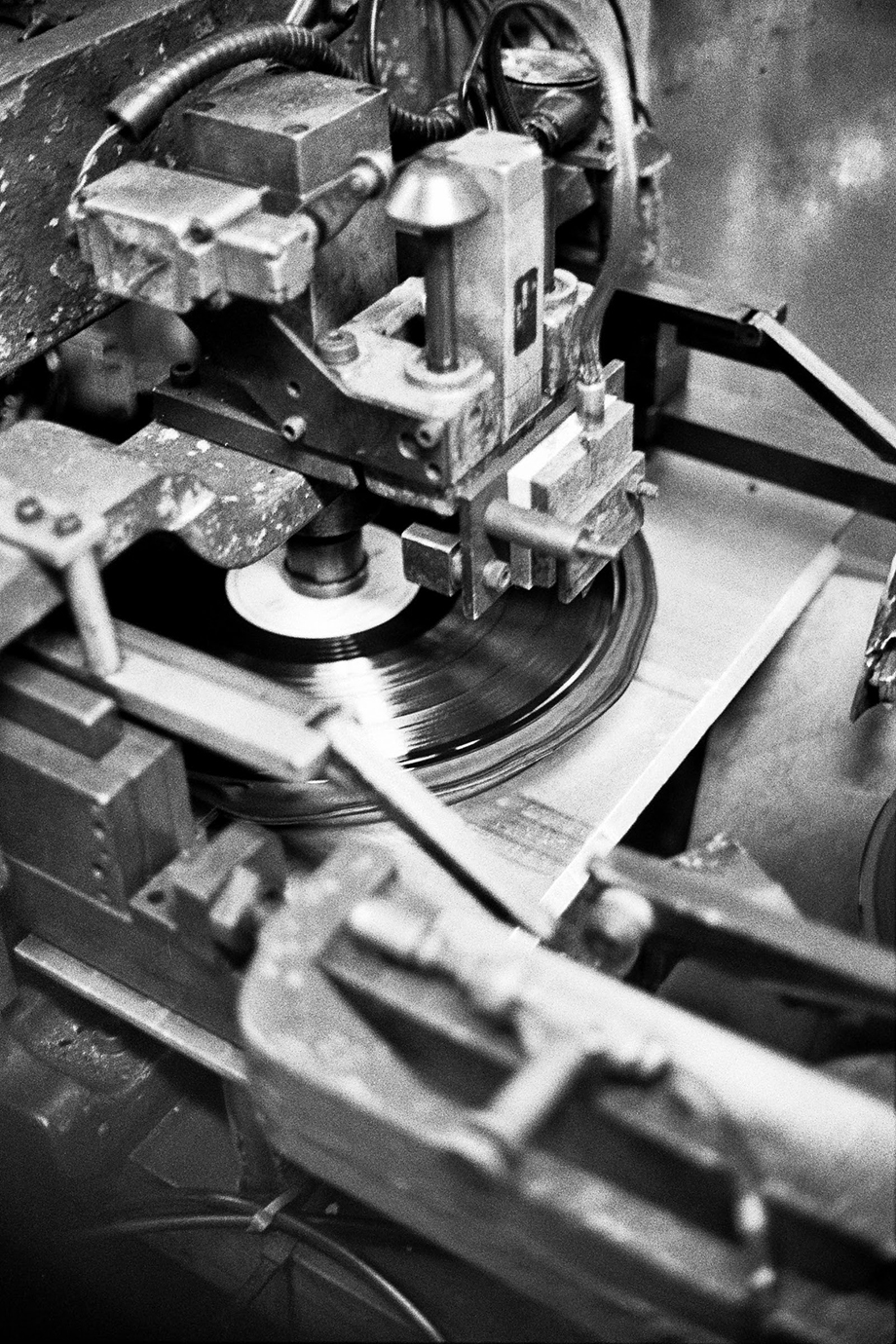 The pressed record trimmed and ready to package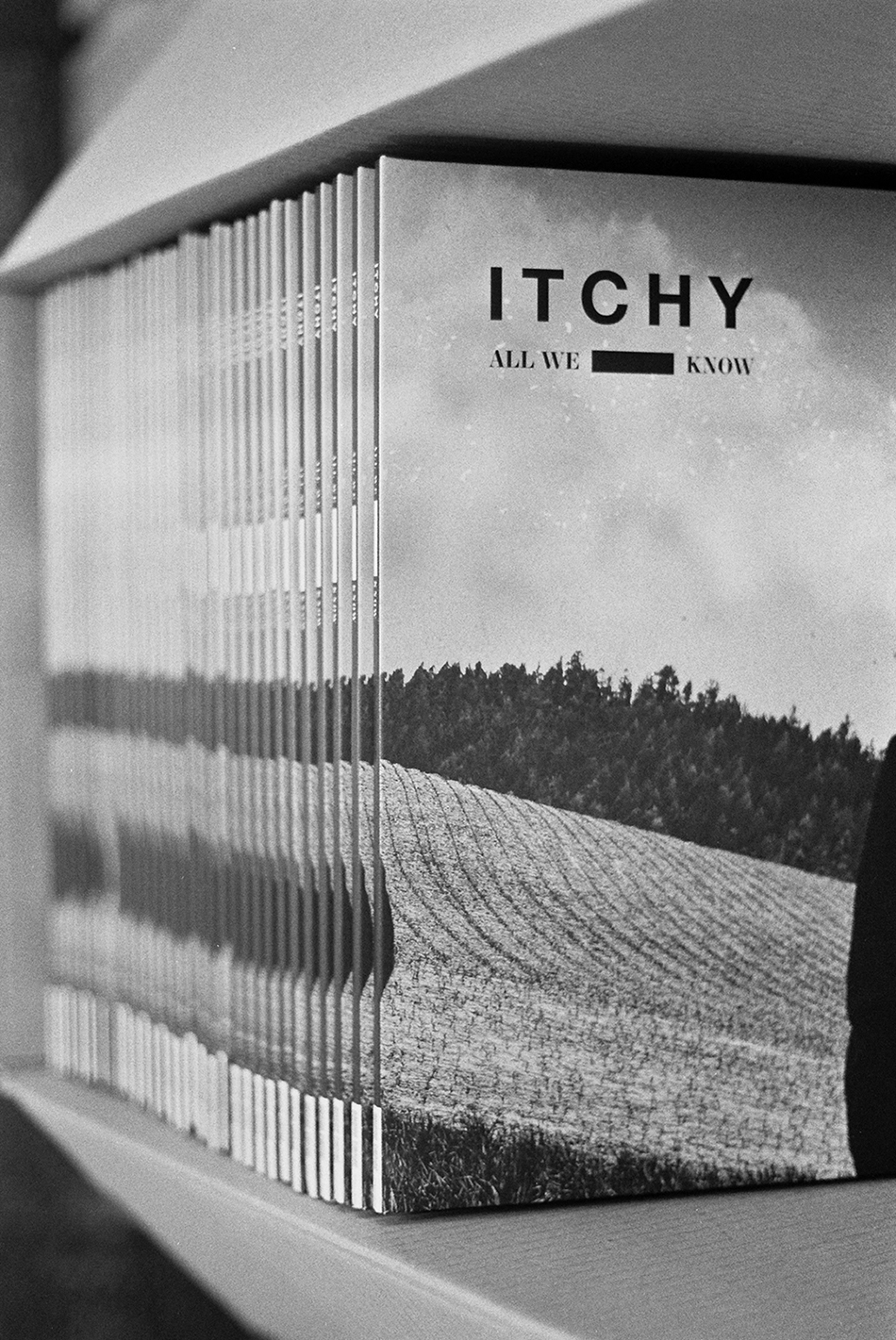 Finished albums ready to ship
More about the project: https://julianhiggs.wordpress.com/books/