We continue our series of interview called «7 questions about vinyl manufacturing».
In this interviews we give the same questions to the different manufacturers. The questions are not too serious - so we hope you'll have fun reading the answers.
Today the head of WMFono Rad Klemczak answers our questions, and this time we have reduced the number of questions from seven to four.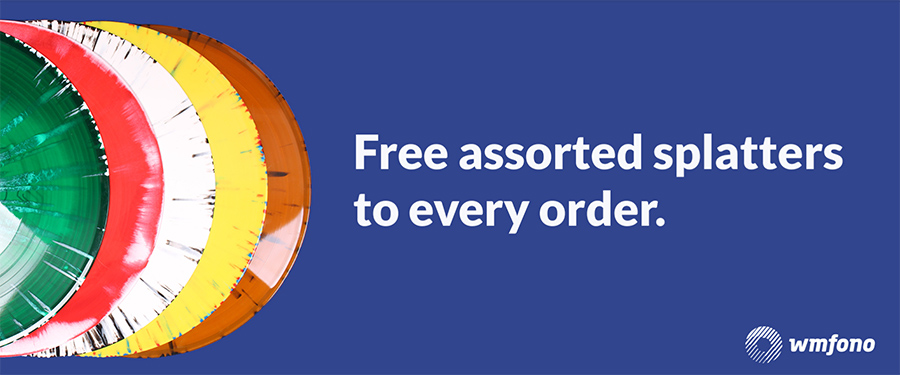 Only now! Free splatters to every order for vinyl-pressing-plants.com readers!
- Hello Rad! Why vinyl? What does vinyl mean to you? How did it happen that you came across this business?
- Hi guys! Like most vinyl press owners, its for the love of the black gluey mass that you mold into a future love affair, if not yours then for the client or the kid that discovers the record in a dingy basement shop in 20 years from now. I was once that kid and from the age of 13 music on vinyl played a key role in my life. The love affair with vinyl records started with De La Soul - Is Dead and The Goats - Typical American. Hip Hop culture was a global wave and it took me along with it. Everything changed for me a few years later when I heard the Bucketheads - The Bomb, suddenly I took notice of the DJ. SL1200 turntables and a Vestax mixer were on my Christmas wish list.

Back in the day, the socialist regime in Poland invested into vinyl production and by the early 80's there were two plants operating in the country. I took it upon myself to find these machines and for seven years I tried to track down several of them only to find that the machines were converted to scrap and sold off to junk yards as premium grade steel. All proceeds went to support the bottle habit of the press owner.

By 2010 I gave up the search. However, In 2014 GM Records managed to track down, negotiate and buy the whole production line of the second pressing plant, by then long defunct Artston Records. The Arston plant was one which I entirely failed to locate. It's presses were still running in the early 90's and wound down to a halt due to the turning tide Poland was experiencing at the time. Come 2017, I become the co-owner of the GMR factory and renamed it to WMFono which is essentially in English the abbreviation of "Music Press Fono" or "Record Label Fono".

When people ask me "why bother?" There is no straight answer to this question, it's a life choice with total commitment, it's a gut feeling and a knowing of intuition. Of course, the numbers must add up at the end of the day and having the passion for "the record" helps to get through the tough situations. However, the most gratifying experience is seeing the records in the hands of the people to whom they're precious.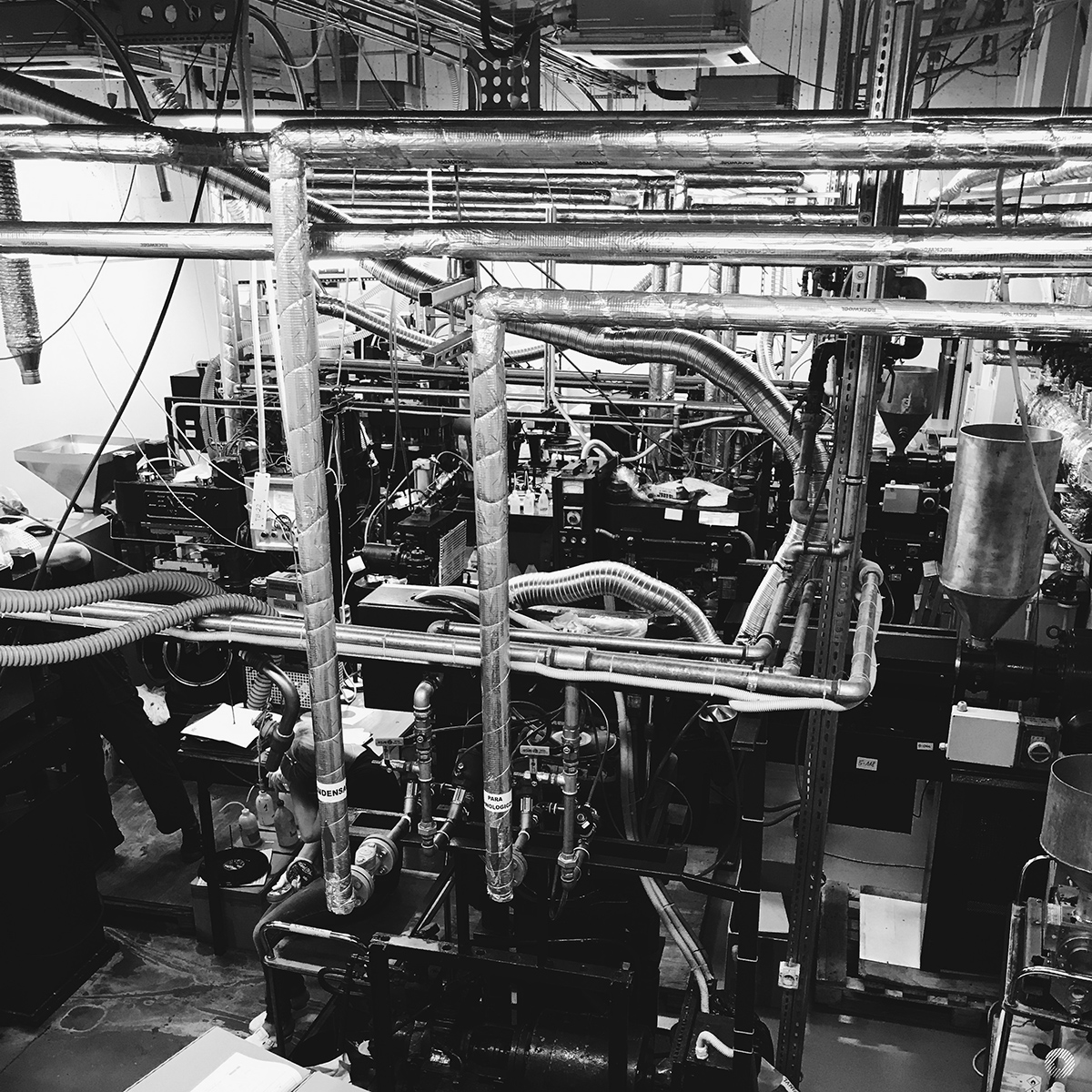 WMFono vinyl pressing plant
- What's your opinion on how long will a Vinyl revival last? Are we on the edge or still not?
- People often say that "vinyl is back", I always explain that it never went away. There was a brief period around 2007-2009 where it certainly seemed to have disappeared, but companies such as GZ Media, MPO and Music Industries continued on and helped the format to continue on. We ought to be very thankful to these people for not giving up. Having said that, no factory is able to sustain production without orders and without the clientele that placed those orders. If it wasn't for them we would probably be reading about vinyl on Wikipedia as a format from the past. It's lovely that major retail chains are able to sell records and whether they continue in the future remains to be seen. However, even if they don't, vinyl will remain as premium product which is able to rev up revenues manifolds higher than any digital income ever will. My hope for the industry is that it understands packaging a lot better. The labels of the future will understand the importance of creating products which stand out and compete in being the best, most creative and engaging packaging solution, fans love being entertained this way.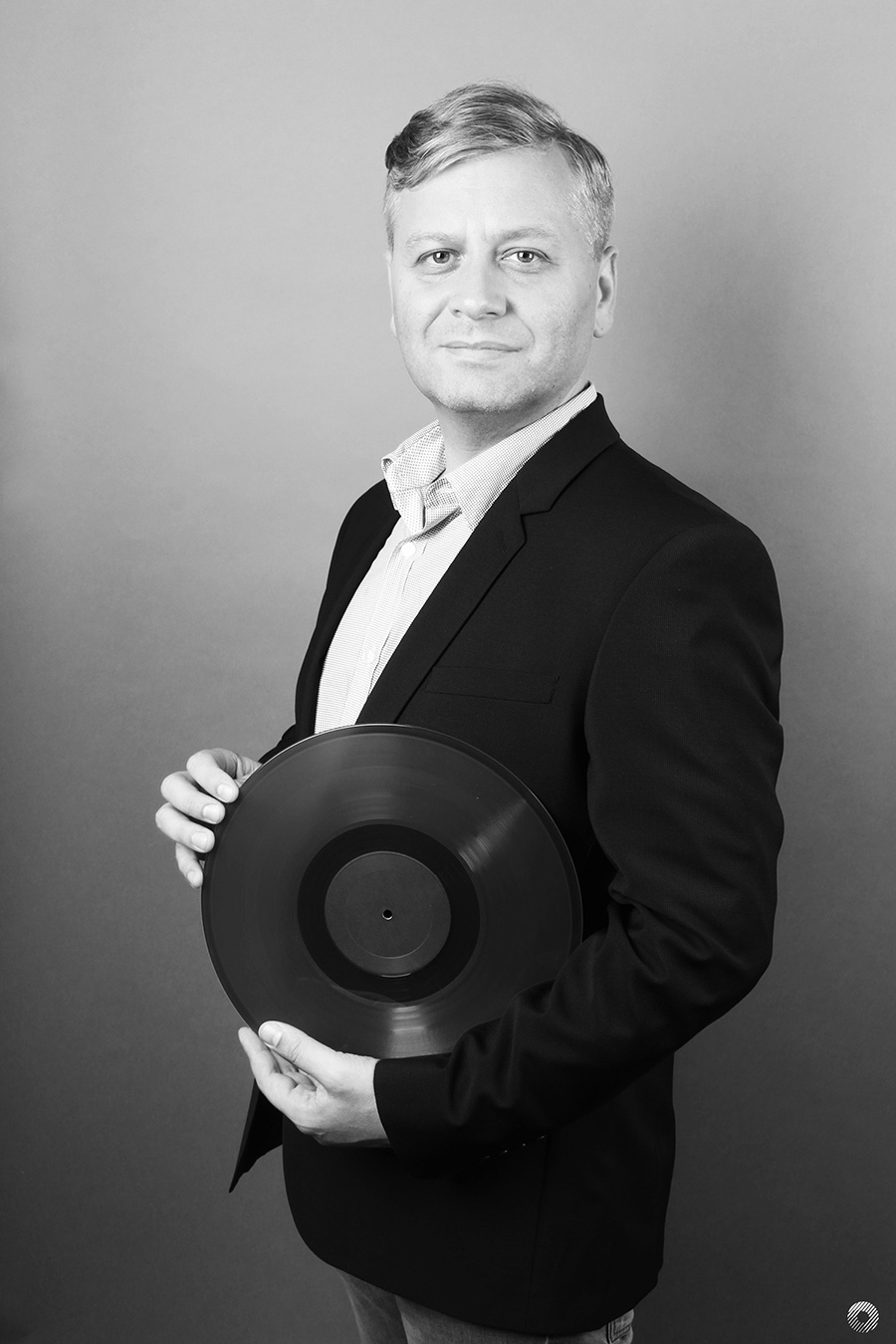 Radosław Klemczak - CEO of WMFono
- Have you been often visited by a crazy customer? It's boring to listen about good ones. We'd like to hear about the freakiest without saying any names.
- Most music customers a little bonkers IMHO. Anyone who believes strongly in finding the sound that will change the universe has to see the world a little differently, thanks to god we have them. Too often we have requests to press ultra-limited amounts of records up to 10 units. When the customer sees the crazy quote their jaw drops, most of the time these customers do not realise how much work goes into the production of a vinyl record.
- What do you think, when humans spread all over the universe, will there be such thing as an interplanetary shipping? Do you plan to do it?
- We already do it. We have several customers on Mars and a major label on the Moon. We managed to get the last batch to them when SpaceX launched their rocket. I heard that the record went platinum and literally flew off the shelves, Douglas Adams was thrilled. We've just done a test press for God, had some clipping issues on the harps, with some tweaks, the record sounds heavenly.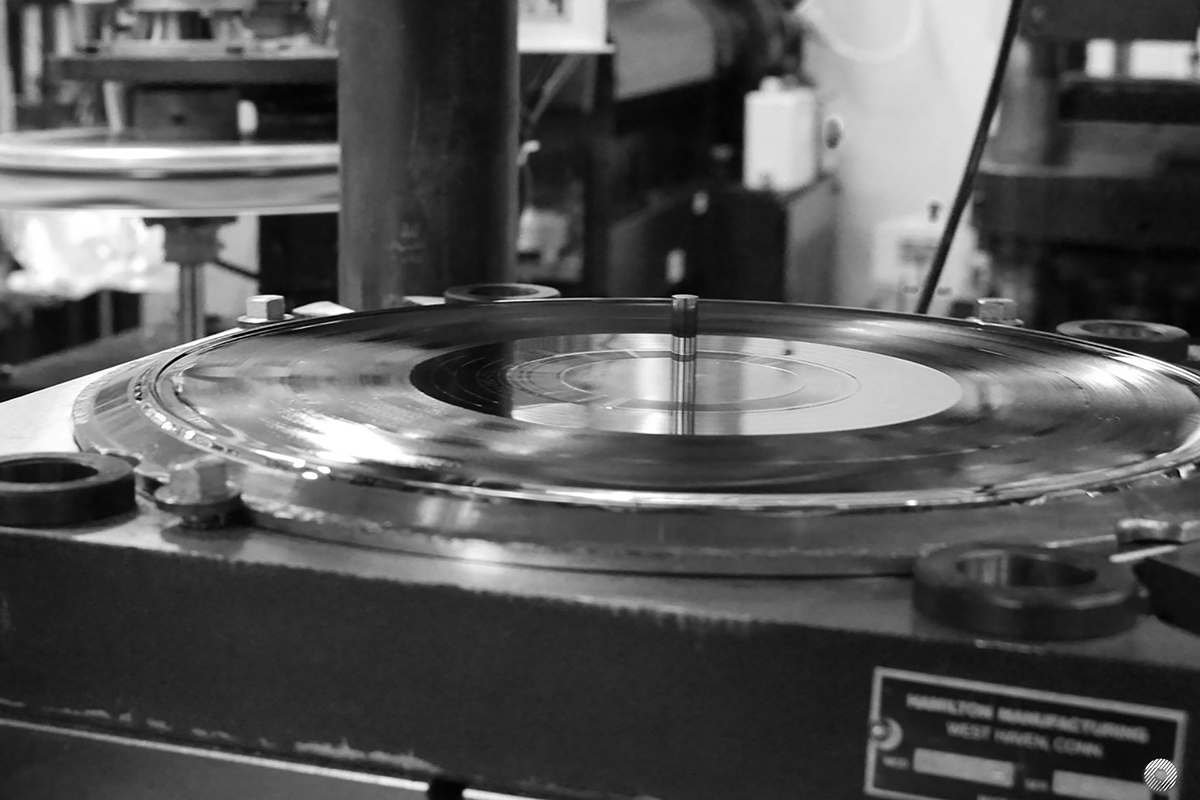 Hamilton manual vinyl press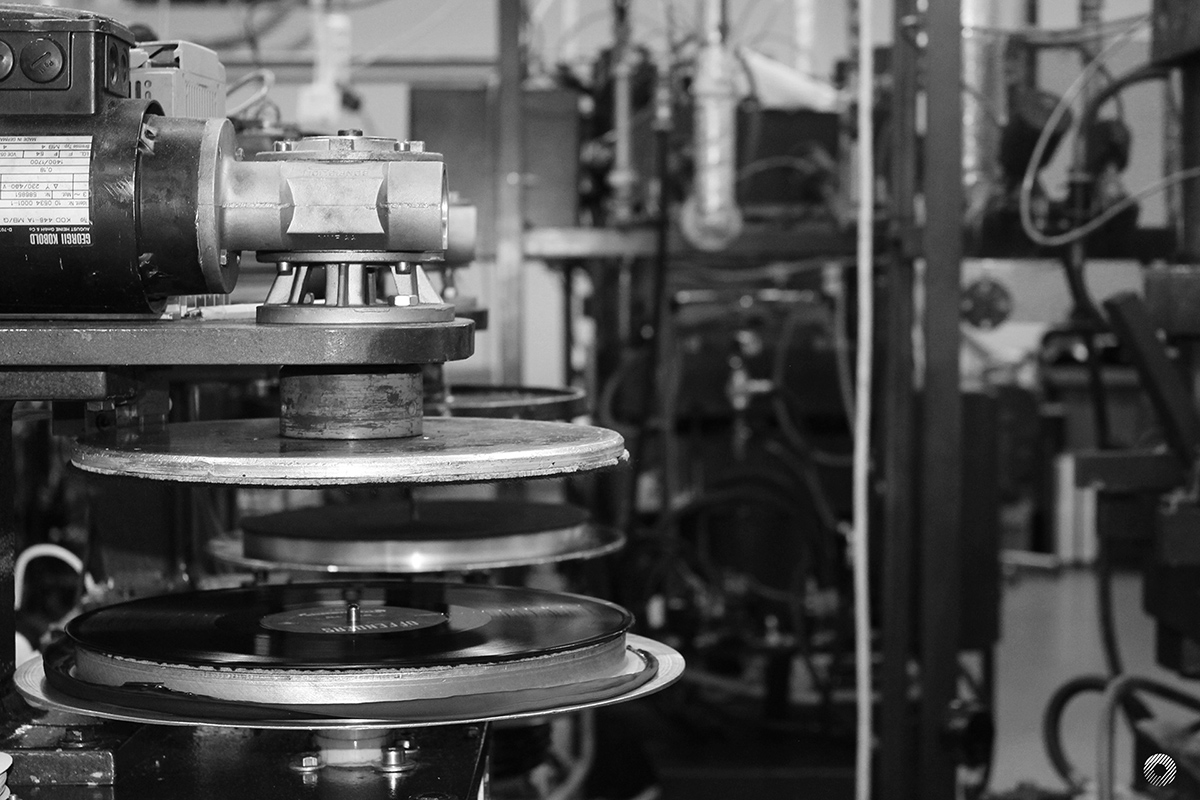 Vinyl record trimmer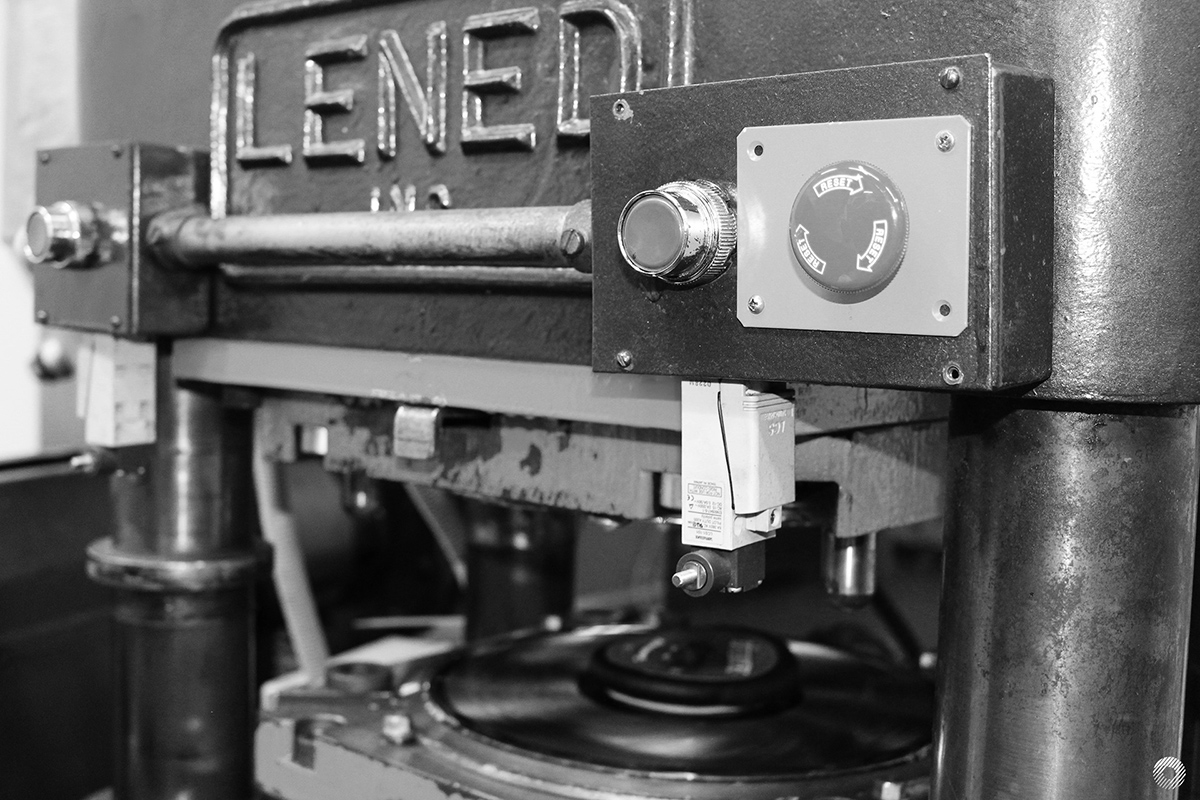 Original Lened vinyl press
Bonus:
Free splatters to every order for vinyl-pressing-plants.com readers! For more details visit: wmfono.com/other/free-splatters-vpp
WMFono website: http://wmfono.com/