We continue our series of interview called «7 questions about vinyl manufacturing».
In this interviews we give the same questions to the different manufacturers. The questions are not too serious - so we hope you'll have fun reading the answers.
Today the head of Deepgrooves Vinyl Pressing Plant Chris Roorda answers our questions!
- Hello Chris! Feel free to introduce yourself and tell us about your production. For example: How many machines do you have? How many employees? How long are you in the business? How many requests do you get per day? How many of them convert to clients?
- Nice meeting you, I am Chris Roorda, owner and CEO of Deepgrooves Vinyl Pressing Plant in Leeuwarden the Netherlands. We started in 2017 and are running with brand new equipment Pheenix Alpha and new cooling and steam engines. We are the first vinyl pressing plant that is completely build upon 100% green bio-mass energy, very sustainable and green! We do have a team of 10 people working in the factory and working day and sometimes night to get all orders done sometimes even in the holidays. The requests are variable, as we also do small runs starting from 150 records, we getting more and more requests lately especially from the more professional corporate clients who wants to work with a flexible company with high quality output for competitive prices. At the moment more than half of the requests converts into a deal which is very high and think it's the result of the team's hard work and consistent quality.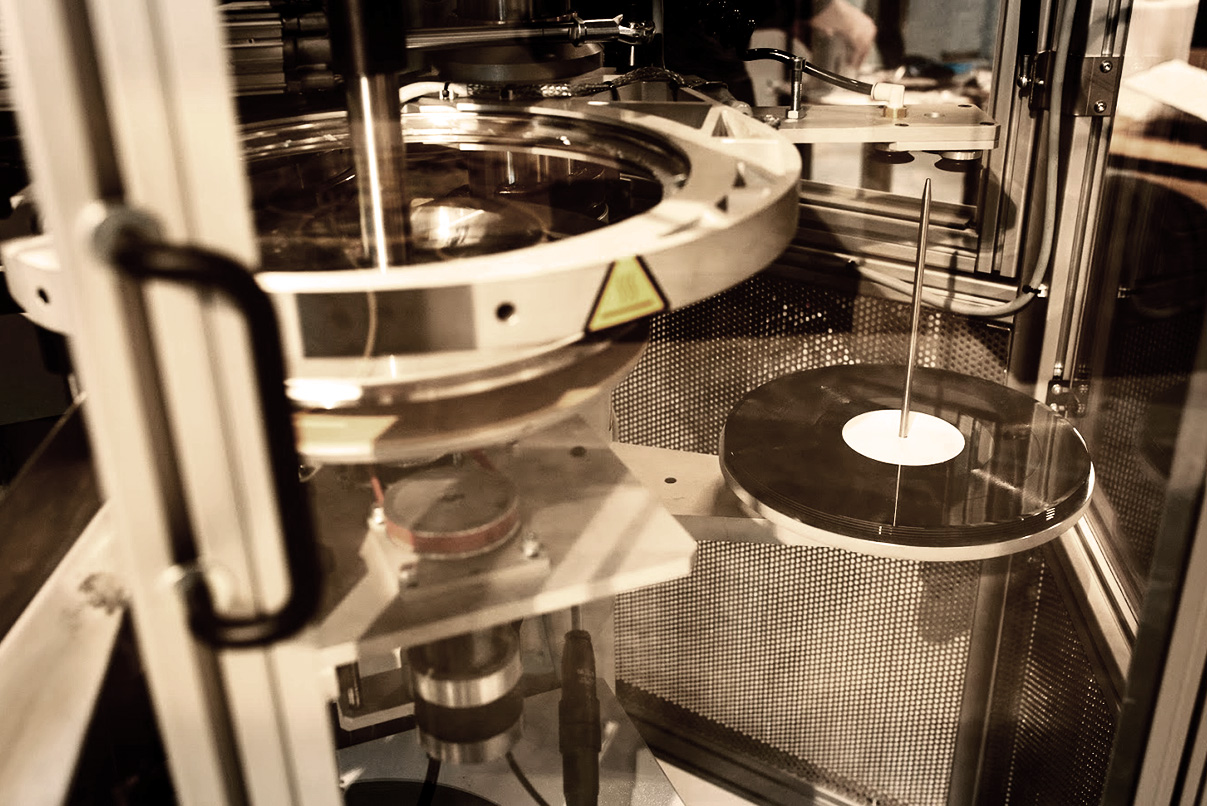 Deepgrooves Vinyl Pressing Plant
- Why vinyl? What does vinyl mean to you? How did it happen that you came across this business?
- Coming out of the DJ world, I was always confident with vinyl, the sound and it's form and function. In today's world I find it disappointing to see DJ's play out on digital form as I think DJ'ing with vinyl is so much more fun and atrractive to see! I think that's also why vinyl never went away, it's fun to play and great to lay your hands on... the artwork, the deep sound and the analog format makes it very attractive, especially with vinyl colors and nice covers. Flipping through your cabinet and picking out such a complicated product with it's own story, where it's being bought and how it sounds... than getting it on the turntable, sitting back and relax, is what makes it even more fun!
- How much time do you spend at work? Do your wife or children ever see you?
- I am also owner of Deeptrax records and another business which takes also some time, but trying to be at Deepgrooves as much as possible. With young kids it's very complicated to have everything covered, however it's all about balance, health and being flexible. Trying to be part of my wife and the kids life as much as possible, so still trying to work as much as I can out of my home-office.
- What's your opinion on how long will a Vinyl revival last? Are we on the edge or still not?
- Vinyl never went away, however I think that today's artists are not as big anymore as it was in my childhood with Michael Jackson, Prince, U2 etc. Also it seems that repressing and re-editing is being largely done over the years lately and the back catalogue looks almost empty and new styles and trends seem to be less than in the 80ties/90ties, but with better and more turntables the demand is still very high, for instance what we see in the High-Fidelity pressings and special remastered editions. Also the younger generation do love records more and more and it's still a format with secret and rare records out there for the freaks and connaisseurs which makes it very appealing and attractive. There are always gaps to fill and music to discover, it never ends and vinyl makes that even more dimensional and interesting.
- Have you been often visited by a crazy customer? It's boring to listen about good ones. We'd like to hear about the freakiest without saying any names.
- Our Deepgrooves pressing plant is situated in one of the most beautiful places in the Netherlands in an old prison which looks like a castle with a huge square in front of us. We do have a very transparent place so people can always visit us and are welcome to see a part of the process. Due to that transparency we have had one potential customer who came in every two to three days to discuss his desired record, probably also pulled out of curiosity, however we hardly couldn't understand him because of the liquor and his native Scottish language. After many visits we heard from another guy that he didn't play an instrument at all and was probably looking for smalltalk and some attention. Sometimes he got a coffee from us and to be honest didnt seen him for awhile now already and wondering where he is hanging out now...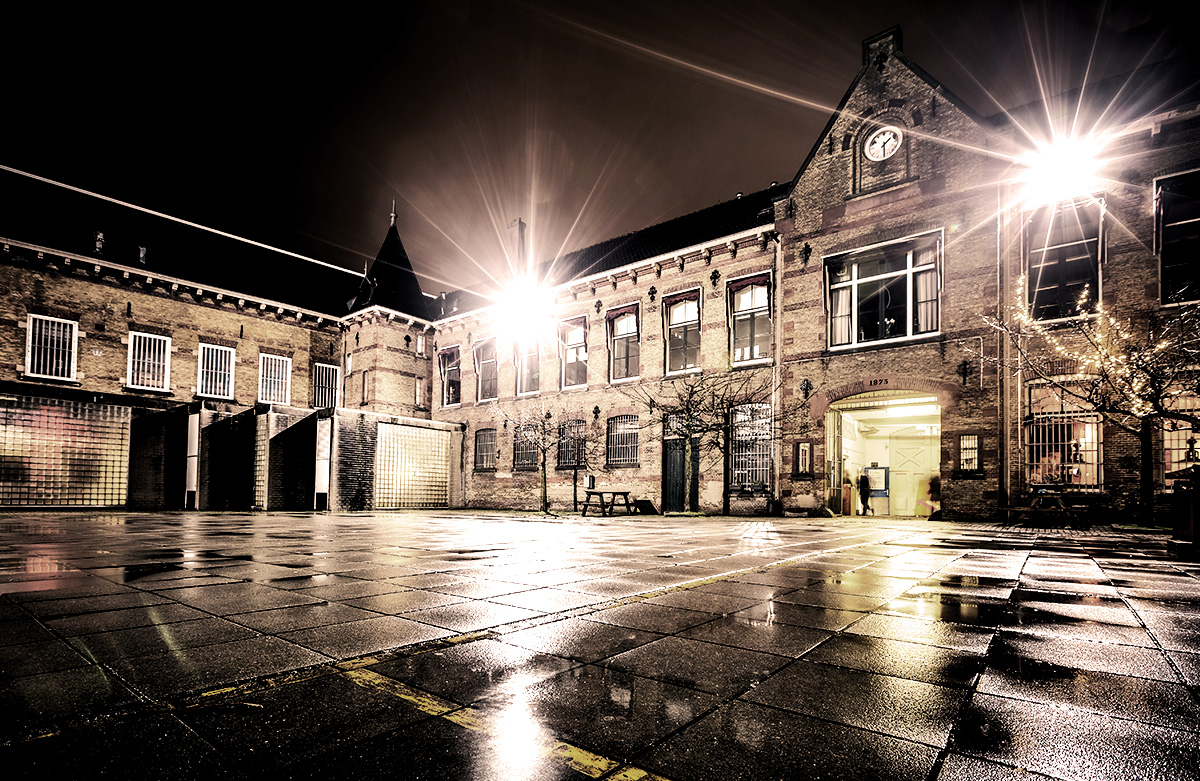 Deepgrooves Vinyl Pressing Plant in old prison building
- What do you think, when humans spread all over the universe, will there be such thing as an interplanetary shipping? Do you plan to do it?
- Of course! We are a flexible compamy and when there is supply and demand we want to join forces to get interplanetery shipping done... wherever whenever.
- If not vinyl, then what?
- Besides music I love sporting with the family... skiing, playing football and tennis, food, cooking, wine and holidays in Italy.
Thank you ;)
Deepgrooves Vinyl Pressing Plant website: http://www.deepgrooves.eu/